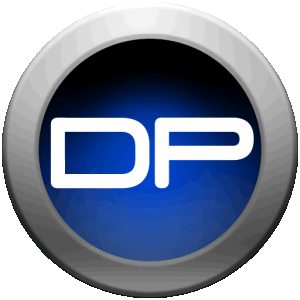 Dr. Daniel Pero, DPM, MT
• Physician, Foot & Ankle Specialist
Dr. Daniel Pero, DPM | Podiatric Foot & Ankle Surgeon​
​Podiatrist
Reconstructive Foot & Ankle Surgery
Foot & Ankle Trauma
Minimally-Invasive Procedures
Non-Operative Orthopedics
Regenerative Medicine & Stem Cell Therapy
Podiatric Dermatology
Nutritional Therapy
Dr. Daniel Pero, DPM, originally from the Detroit area, started his healthcare career in 1996 at Michigan State University, Olin Health Center, where he completed his studies in clinical pathology and earned a Bachelor of Science degree in Medical Technology.
Working as a nationally certified Medical Technologist through the American Society of Clinical Pathology, he focused in the areas of hematology, coagulation, and transfusion medicine. This background instilled the importance of arriving at a precise diagnosis and helped sharpen his diagnostic abilities in patient care. Being well trained in all facets of clinical pathology, he developed a particular interest in coagulation disorders and autoimmune diseases. Doctor Pero continued his professional education in post-graduate studies in biomedical sciences at Wayne State University in Detroit. He also enjoyed independent study in Nutrition, Alternative and Complementary Medicine, and became a Fellow of the Association of Podiatric Acupuncturists.
He attended medical school at the Ohio College of Podiatric Medicine in Cleveland, received academic scholarships and made the Dean's List several times. He completed various rotations at select facilities there including Vascular Medicine and Wound Care at the Cleveland Clinic Foundation under the renowned John Bartholomew, MD, and Podiatric Medicine at University Hospitals of Case Western Reserve University. Doctor Pero completed several externships, including one here in South Florida at JFK Medical Center and also at the Detroit Medical Center, an affiliate of Wayne State University, home of the largest single-campus medical school in the country.
Doctor Pero attended a 3-year Reconstructive Foot and Ankle Surgery Residency in Michigan at St. John Providence Hospital where he received extensive training in orthopedic reconstructive surgery of the foot and ankle; as well as arthroscopic, endoscopic, laser, and minimally-invasive surgical procedures. Emphasis was on inpatient and outpatient management of adult and pediatric pathology of the foot, ankle, and leg. He also excelled in training in all outside rotations, favoring dermatology, vascular surgery, and plastic surgery, and served as chief resident of academics. During residency, Dr. Pero attended training courses throughout the country focused on foot and ankle orthopedic surgery, and became certified in ankle arthroscopy and microsurgery. He performed thousands of foot and ankle surgical procedures during his training.
Currently residing in Palm Beach County, FL, Dr. Pero has been providing care to the communities of Boca Raton, Jupiter, Lake Worth, Loxahatchee, Palm Beach Gardens, Royal Palm Beach, and West Palm Beach, FL, for several years. As founder and owner of the Integrative Foot & Ankle Centers, Dr. Pero is on staff at several local hospitals and surgery centers including the new miVIP ("minimally-invasive" "VIP") Palm Beach Gardens Regional Surgery Center, and has been involved in residency education at two local Graduate Medical Education residency program facilities. He is an active consulting staff member in good standing at Good Samaritan Medical Center, JFK Medical Center, Kindred Hospital the Palm Beaches, and JFK North Campus (West Palm Hospital). He is an associate member of the American College of Foot and Ankle Surgery, the American College of Foot & Ankle Orthopedics & Medicine, American Podiatric Medical Association, the Florida Podiatric Medical Association, and has been Board Qualified in foot surgery and reconstructive rearfoot and ankle surgery through the American Board of Foot and Ankle Surgery and is Board Certified by the American Board of Podiatric Medicine (formerly the American Board of Podiatric Orthopedics and Primary Podiatric Medicine). He is also a physician member of the American Academy of Aesthetic Medicine, and recently became certified in I.V. Nutrition Therapy through the American Academy of Anti-Aging Medicine, through which he plans to become board certified by the American Board of Anti-Aging / Regenerative Medicine. His current interests have been in Stem Cell therapy, Platelet-Rich Plasma (PRP) therapy, Medical & Cosmetic Lasers, and Spider Vein treatment, which he began studying at the Cleveland Clinic Foundation during medical school. In his spare time, he enjoys playing guitar, surfing, travelling, and spending time with his wife and two sons. Dr. Pero will help you take your first step toward health and wellness.