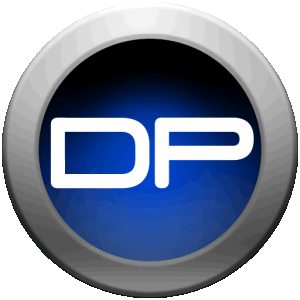 Doctor Pero, Podiatrist, and the Foot & Ankle team of Palm Beach FL
Dr. Daniel Pero, DPM | Podiatric Foot & Ankle Surgeon​
​Podiatrist
Reconstructive Foot & Ankle Surgery
Foot & Ankle Trauma
Minimally-Invasive Procedures
Non-Operative Orthopedics
Regenerative Medicine & Stem Cell Therapy
Podiatric Dermatology
Nutritional Therapy
Dr. Daniel Pero, DPM, originally from the Detroit area, started his healthcare career in 1996 at Michigan State University, Olin Health Center, where he completed his studies in clinical pathology and earned a Bachelor of Science degree in Medical Technology.
He attended medical school at the Ohio College of Podiatric Medicine in Cleveland, received academic scholarships and made the Dean's List several times. He completed various rotations at select facilities there including Vascular Medicine and Wound Care at the Cleveland Clinic Foundation and Podiatric Medicine at the University Hospitals of Case Western Reserve University. Doctor Pero completed several externships, including one here in South Florida at JFK Medical Center and also at the Detroit Medical Center, an affiliate of Wayne State University.
Doctor Pero attended a 3-year Foot and Ankle Reconstructive Surgery Residency in Michigan at St. John Providence Hospital where he received extensive training in orthopedic reconstructive surgery of the foot and ankle; as well as arthroscopic, endoscopic, laser, and minimally-invasive surgical procedures. During residency, he served as Chief Resident of academics. Doctor Pero attended training courses throughout the country focused on foot and ankle orthopedic surgery, and became certified in Ankle Arthroscopy and microsurgery. He performed thousands of foot and ankle surgical procedures during his training.
Doctor Pero has been providing care to the communities of Boca Raton, Jupiter, Lake Worth, Loxahatchee, Palm Beach Gardens, Royal Palm Beach, and West Palm Beach, Florida, for several years. As founder and owner of the Integrative Foot & Ankle Centers, Dr. Pero is on staff at local hospitals and surgery centers, including the new miVIP ("minimally-invasive" VIP) Palm Beach Gardens Regional Surgery Center, and has been involved in residency education at two facilities. He is an active consulting staff member in good standing at Good Samaritan Medical Center, JFK Medical Center, Kindred Hospital of the Palm Beaches, and JFK North Campus (West Palm Hospital). Doctor Pero is Board Certified by the American Board of Podiatric Medicine. He is an associate member of the American College of Foot and Ankle Surgery (ACFAS), the American Podiatric Medical Association (APMA), and is board qualified in reconstructive foot and ankle surgery through the American Board of Foot and Ankle Surgery. He is also a physician member of the American Academy of Aesthetic Medicine, and recently became certified in I.V. Nutrition Therapy. Doctor Pero sees patients at the Jupiter, Palm Beach Gardens, West Palm Beach, and Wellington / Loxahatchee locations.
DPM | Podiatric Foot & Ankle Surgeon​
​
​Podiatrist
Reconstructive Foot & Ankle Surgery
Foot & Ankle Trauma
Sports Medicine
Cosmetic Podiatry
Aesthetic Medicine
Palm Beach Gardens, West Palm Beach, and Wellington / Loxahatchee.
Paula | Patient Coordinator & Billing​
​Medical & Administrative Assistant
Paula has gone through rigorous training in assisting podiatrists, orthopedic and orthotic casting, office billing, and working with foot and ankle surgeons. She holds certifications as a CPR provider, EKG technician, and Personal Trainer. Paula attended Palm Beach State College and is currently studying to be a certified paramedical esthetician. She has excellent interaction with patients of all ages. Paula is fluent in English and Spanish.
Angie | Patient Coordinator​
​Medical & Administrative Assistant
Angie is currently attending Florida Atlantic University, pursuing a Bachelor's Degree in Nursing, with plans to attain a Doctorate Nurse Practitioner degree. Since high school, she has been working in the healthcare environment, initially participating in the Pre-Med Academy there. Working with foot & ankle office and surgery patients gives her the perfect opportunity help people, which has always been her passion. Angie is fluent in English and Spanish.
Mariana | Patient Coordinator
Medical & Administrative Assistant
Mariana is attending Palm Beach State College with plans to graduate with a degree in Psychology. She works as a podiatric medical assistant in the front office and back office, assisting the physicians and surgeons of the Integrative Foot & Ankle Centers in Jupiter, Loxahatchee, and West Palm Beach.
Cecilia | Office Manager
​
Practice Administrator
​
Cecilia has been working with Integrative Foot & Ankle since 2011. She has college level education in business and previous bookkeeping experience. She enjoys working with the staff and physicians, and is also the manager of Sandals Foot Spa at IFA, and works as an eyelash extension stylist. A mother of two, Cecilia brings a caring attitude which exemplifies the culture of the staff at the Integrative Foot & Ankle Centers. Cecilia is fluent in Spanish and English.