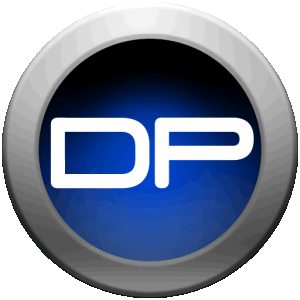 Providing Toenail, Foot Care, & Wound Care in the Office and at Home in Florida
​
VIP Concierge Podiatry Homecare assists with long-term or urgent needs, providing excellent and professionally trained medical & surgical podiatrists for visits at home, seasonal residence, hotel resort & marina, long-term nursing, senior & assisted living facilities for podiatric care.
​
Palm Beach Podiatry Concierge is the leading VIP provider of personal home podiatry care and medical supplies and equipment in all of South Florida.
​
About our Concierge Podiatrists
Our concierge home care podiatrists are physicians and surgeons of the integrative foot and ankle centers of south florida and are highly trained and experienced podiatrists dedicated to the prompt diagnosis and accurate delivery of the best treatment possible for your foot, ankle, or leg condition. We also work out of several podiatry offices and are on staff at several surgery centers and hospitals in Florida, in the event that your needs cannot be met in the home. If you choose to be seen in an office setting you can make an appointment to be seen in a podiatry office near Jupiter, Palm Beach Gardens, Wellington, or West Palm Beach.
All of our podiatric physicians and surgeons have completed 4 years of medical school and at least 3 years of residency training in podiatric medicine and foot and ankle surgery at teaching hospitals throughout the country. Our podiatrists are members of the American College of Foot & Ankle Surgeons and are Board Certified in Podiatry and Foot & Ankle Surgery. We also have bilingual physicians that speak a number of languages including English, Russian, and Spanish.
Our goal is to improve health, mobility, quality of life, and also to provide functional and aesthetic treatments for the legs and feet. When you have problems with your foot or ankle you need to turn to an experienced podiatrist or foot and ankle surgeon who can effectively diagnose and treat your individual needs. You need a foot doctor who will counsel you on the best ways to maintain and improve your foot and ankle health. Our foot and ankle specialists in South Florida are dedicated to meeting those needs. Benefit from our dedicated team of trained foot and ankle specialists and get the individual attention you deserve to put and end to your foot and ankle problems.
​
Podiatry Home Care Services in Florida
VIP Home Visits and Podiatry House Calls
​
The services performed by our team of podiatric foot and ankle specialists include treatment for the following conditions:
Ankle Instability

Ankle Sprains

Arthritis

Athletes Foot

Blisters

Bunions

Bursitis

Calluses

Corns

Dermatitis

Diabetic Foot Care

Dry Skin

Flat Feet

Fungal Infections

Fungal Toenails

Geriatric Foot Care

Gout

Hammertoes

Heel Fissures

Heel Spurs

High-arch Feet

Infections

Ingrown Toenails

Injuries

Metatarsalgia

Neuritis

Neuromas

Neuropathy

Pain

Plantar Fasciitis

Plantar Warts

Sprains/Strains

Tendonitis

Ulcers

Wounds
​
​
We supply a wide range of medical equipment, including dressing supplies, therapeutic devices, and mobility solutions.
​
Our range of medical equipment include:
Arch Supports

CAM Walker Boots

Walkers

Wheelchairs

TENS Units

Diabetic Shoes & Inserts

Custom Orthotics

Custom AFO Braces
​
We stock only the highest quality products from the most respected manufacturers. All products are dispensed with instruction by a team of fully trained providers.
​
Our range of medical supplies include:
Antibiotic Ointments

Wound Dressings

Bandages and Wraps

Ankle Braces

Surgical Shoes