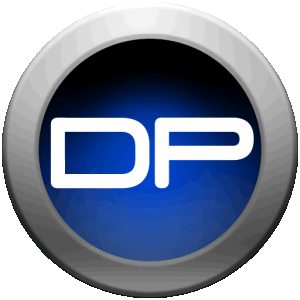 Podiatry patient resources....before your foot doctor appointment
At the Integrative Foot & Ankle Centers of Florida, we strive to make your experience an efficient and enjoyable one. In order to accomplish this you can find information on this page that will save time and decrease the amount of time you spend in the doctor's office. The offices of Dr. Daniel Pero have patient wait times that are at or below the national average times for physicians' office visits, and we understand that our patients' time is valuable, as is ours. Please understand that at times, some patients may require more attention, which means more time spent in the treatment room, and this may cause longer wait times. Be assured that if that patient is you, your doctor is using the extra time to make sure you are receiving optimal care. We appreciate your understanding and acknowledgement that if you are waiting to be seen, we are doing our best to accomodate everyone.
Before your appointment, please follow these suggestions. If your insurance requires a referral for your visit, please contact your PCP. Bring a picture ID, insurance cards, and a list of your medications. You can download and complete all PATIENT FORMS below to save time before your visit. Remember that your outcome is dependent on your overall experience, compliance with your treatment plan, and attending follow-up visits. If you must cancel an appointment, please do so at least 24 hours in advance. Arrive early. If you will be late, please call in advance to notify us.
Download Patient Forms Here

//
​​​​​Click the tabs below to download patient forms.
To save time during your first visit you can prepare your patient forms before you arrive. Please click on, fill out as best you can, sign and date the PATIENT HISTORY, PRIVACY POLICY, and FINANCIAL POLICY forms.
​
What information shall I provide when calling for an appointment?
To expedite insurance verification for coverage for services, please be ready to provide your full name, date of birth, phone number, insurance policy information, current address, SSN, and name of referring doctor.

What should I expect at my first laser treatment?
​When making an appointment for laser treatment please specify which laser service you will be receiving and payment option. If you are having laser for toenail fungus please remove toenail polish before your visit. If you are having laser spider vein treatment our staff will discuss details with you, such as how long to avoid sun exposure before and after your visit.

Do I need a referral? Will I have to pay a co-pay or deductible if I have insurance?​
​If you have health insurance, that means that there exists a contractual agreement between you and your insurance company to which you chose to subscribe. Some insurance plans require that you obtain a referral from your primary care physician before being seen by a specialist. Most PPO insurance plans through Aetna, Anthem, Blue Cross Blue Shield (BCBS), Cigna, Florida Blue, and United Healthcare (UHC) do not require a referral. Some insurance plans have deductibles that need to be met each year which means that you may be responsible for partial payment "out of pocket" for your visits and/or treatments. Some insurance plans also have patient co-pays which means that you may be responsible for your co-pay to the office at the time of your visit or before being seen by the doctor. Our staff will attempt to obtain information from your insurance company and notify you of our findings concerning this. Please be advised that patient deductibles and co-pays are not a decision of our office, but rather an agreement between you and your insurance company that has already been decided upon before your appointment, and we are unable to waive these charges.
FL Health Plans and Payment

//
​​- Medicare
- Medicare Railroad
​
- AARP
​
- Aetna
​
- Blue Cross Blue Shield
​
- Cigna
​
- United Healthcare
- Tricare
- Humana Military
- MultiPlan
- Golden Rule
- Coventry
​
- CHAMPVA
- Emblem / GHI
​
- Auto Accident & Personal Injury (PIP)

- AMEX, Mastercard, VISA, Discover
- Health Savings Account

- Debit Cards & Personal Check